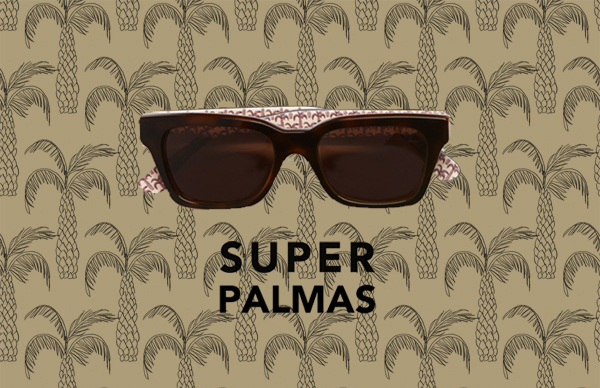 So Ana has been drawing some patterns for a beautiful Italian-based handmade Super Sunglasses limited edition called Panama.
The new baby born, Super Palmas, as you can see above, turned out to be a streamlined version of the classic favorites: hand-designed prints. The fantastic tone-on-tone retro palm-tree print is reminiscent of retro textiles and Club Tropicana wallpaper.
If you like it, feel free to buy it here. They ship worldwide.
And as a side for the main course, I'll show you the other pattern exercises that Ana has done for this project. I love them all if I must say.